Bill went to the Long Gray Line Graduation Parade
for the Class of 2014
at the Citadel on May 9, 2014.

Parking was hard to come by.
These vehicles were leaving the Citadel's grounds to search for off-campus parking as the parking on-campus was full.

The crowd assembles.

The Summerall Guards performed their silent precision drill routine.

continued

continued

Relics on display at the edge of the parade grounds

continued

Promptly at 3:45pm, the band marched onto the field to begin the ceremonies

And the pipers come before the rest of the band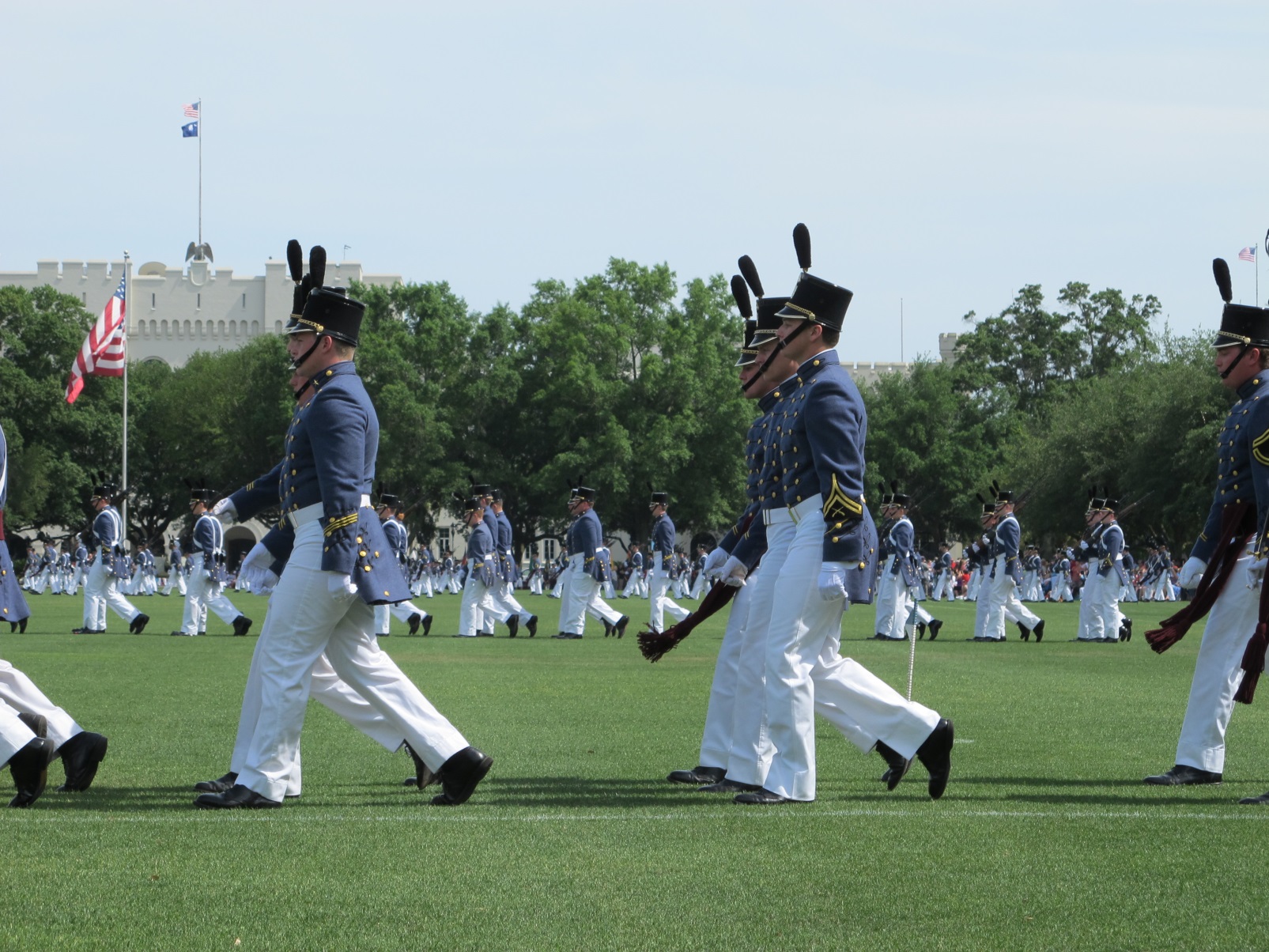 Then the cadets

continued

The Long Gray Line (the graduating seniors)

The seniors walk across the parade ground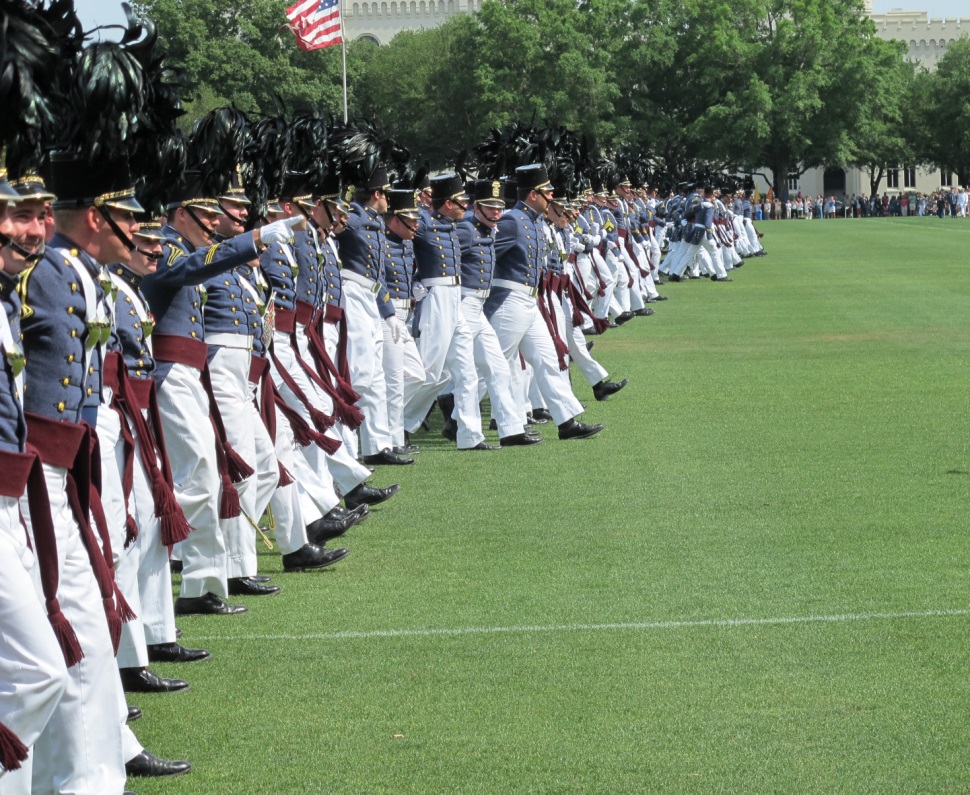 continued

Seniors now on the other side of the parade ground from the rest of the cadets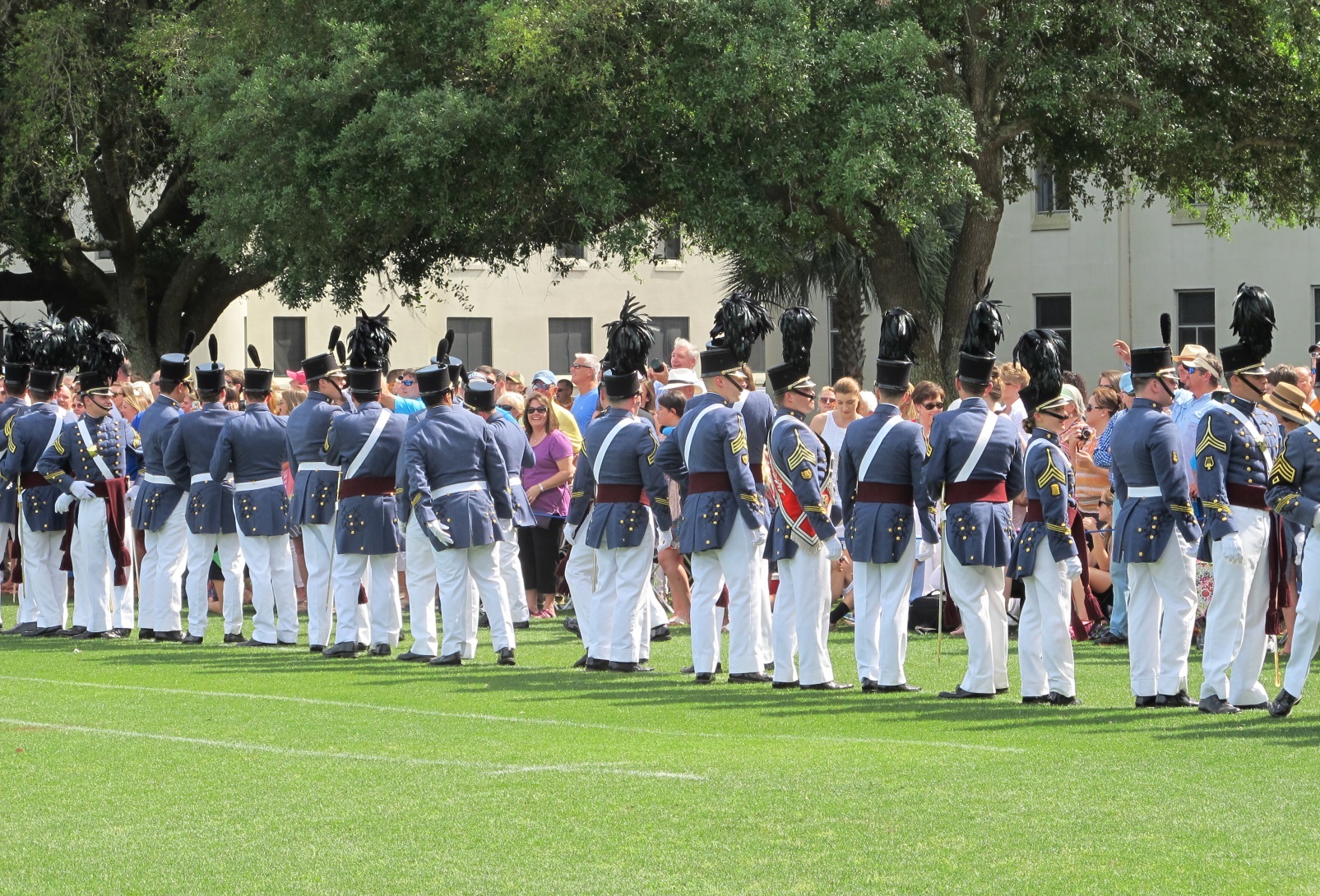 After lots of congratulations, they will face the cadets who will pass in review

Again, the band leads the Corps of Cadets as they begin to pass in review

All the cadets proceeded counter-clockwise around the parade ground
(right in front of me!) then passed in review by the seniors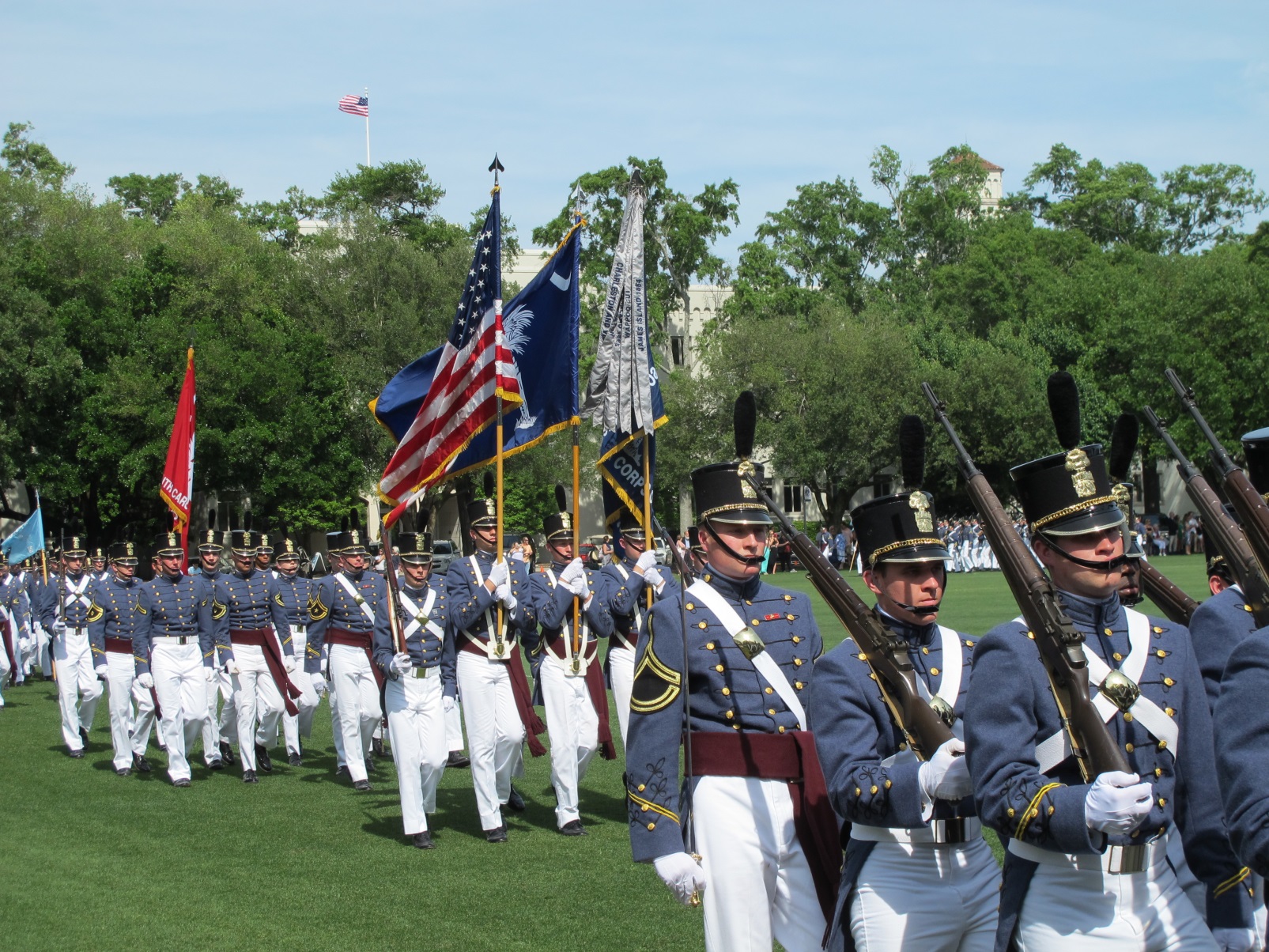 Notice in the background that there are lots more cadets to come.
(I chose to leave at this moment and beat the traffic.)
It was a beautiful day to watch a parade!
• Website: The Citadel

• A discussion of the Citadel parades is at Pomp, Pride and Precision Unfurl in The Citadel's Dress Parade.

• The Citadel's parade schedule may be found at http://www.citadel.edu/root/parade-schedule (The next parade will be in the autumn.)





Go to the top of this page




---